Small admission: I kind of have a thing for automobiles. Especially so if they hail from Japan, made the Toyota way. You know, all lean and mean like. Maybe a photo will help paint the scene…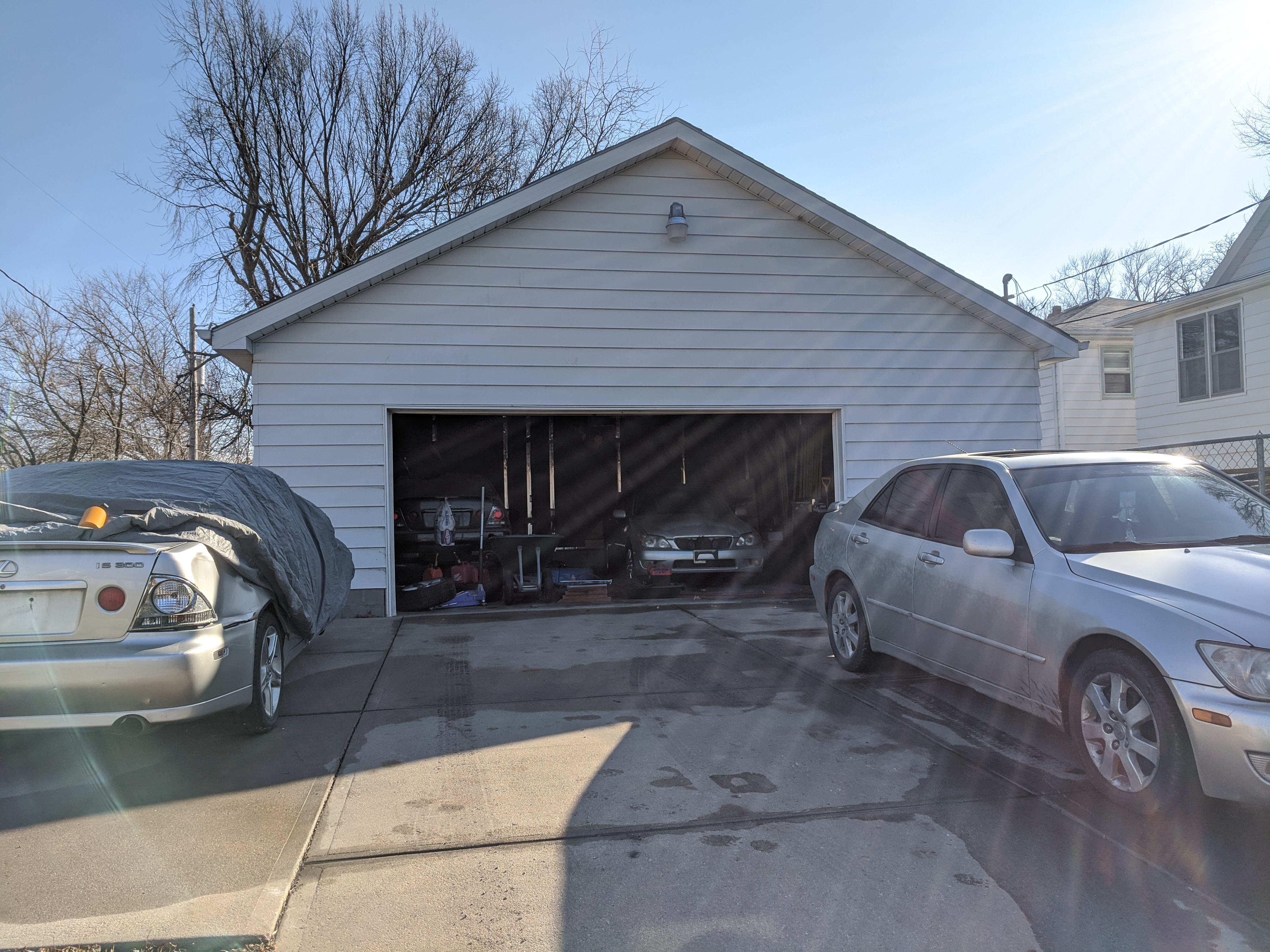 You're seeing correctly; that's four entire first generation (Toyota) USDM Lexus IS300s, just begging for attention. What you're not seeing is essentially a fifth, decomposed as parts old and new, OEM and performance aftermarket alike, scattered all around my property in every open attic space, empty cupboard, or box looking just a little too empty.
Ironically, it may never have reached this critical mass of sorts had my initial investments for the first vehicle and my tools not been burglarized, but… digressions aside. We're here now; we made it. This is happening, and it's turning out fantastic.
The shop is finally looking like a shop and not a shed disguised as a garage. Bright lights overhead, clean floors below, and gray walls adorned with electrical outlets, old license places, and imaginary tin signage. I've acquired not just more cars, but replaced stolen tools as well; better tools, not necessarily new either. Workbenches and cupboards are en route, but they're not critical…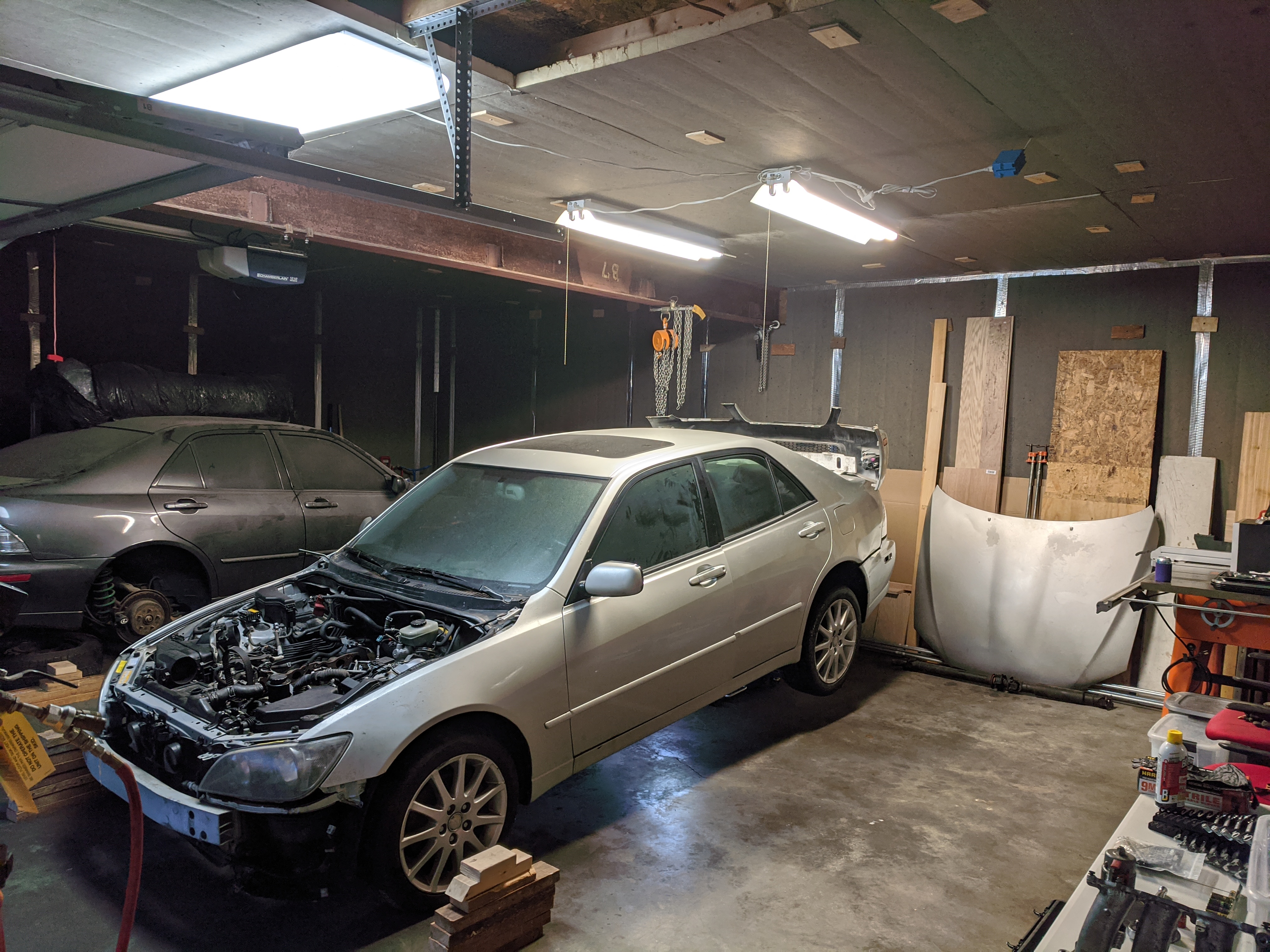 First order of real business, getting down to nuts and bolts: get one of these damned things self-motive again. It's 2JZ swap time!!! Donor motor from a wrecked M/T 2003 (the first of the family) to replace a botched rebuild on a clean title'd A/T 2005 with all the bells and whistles (the latest addition). The donor motor has over 200k miles and has a leaky rear and top, but runs smooth and strong.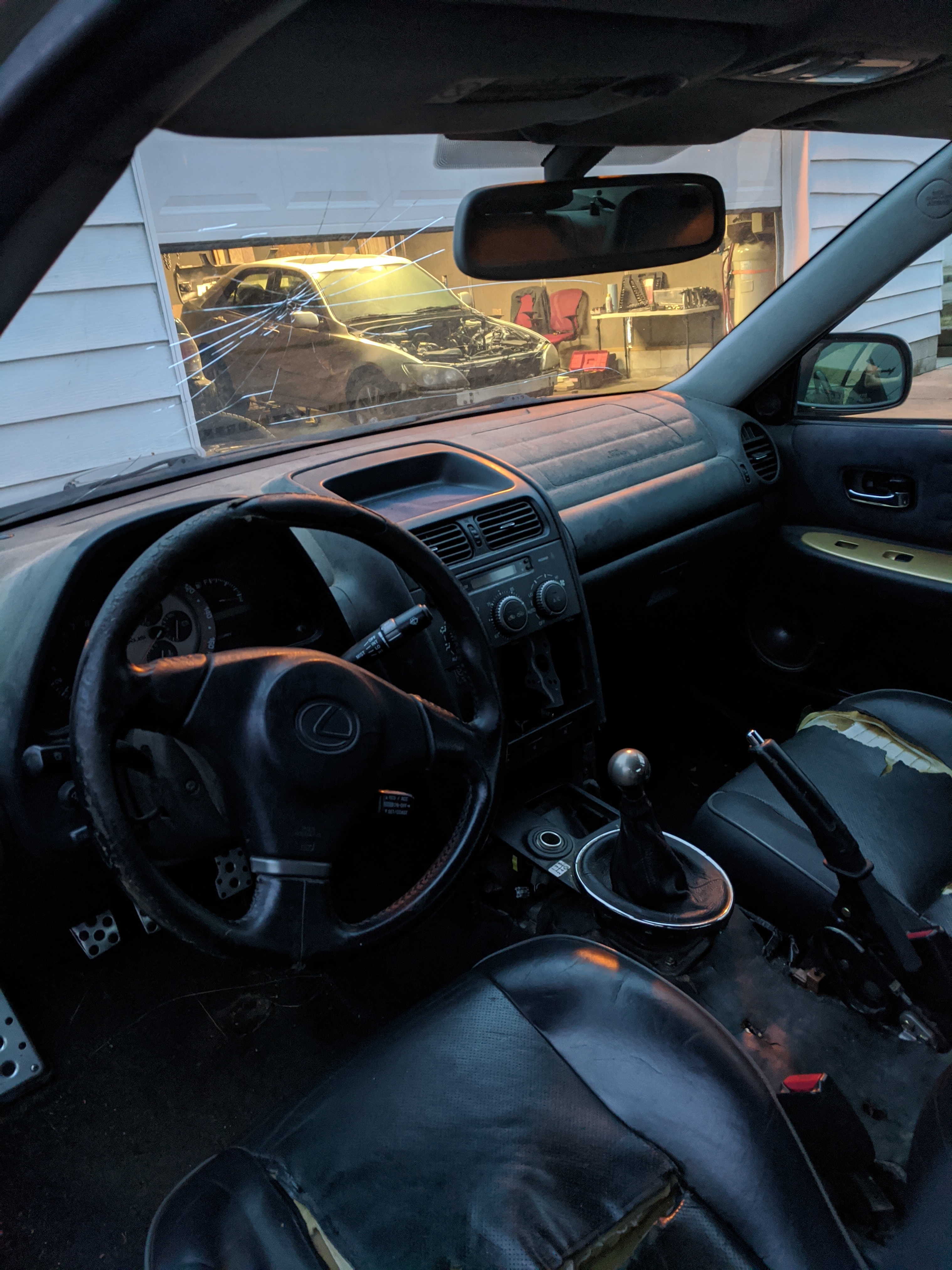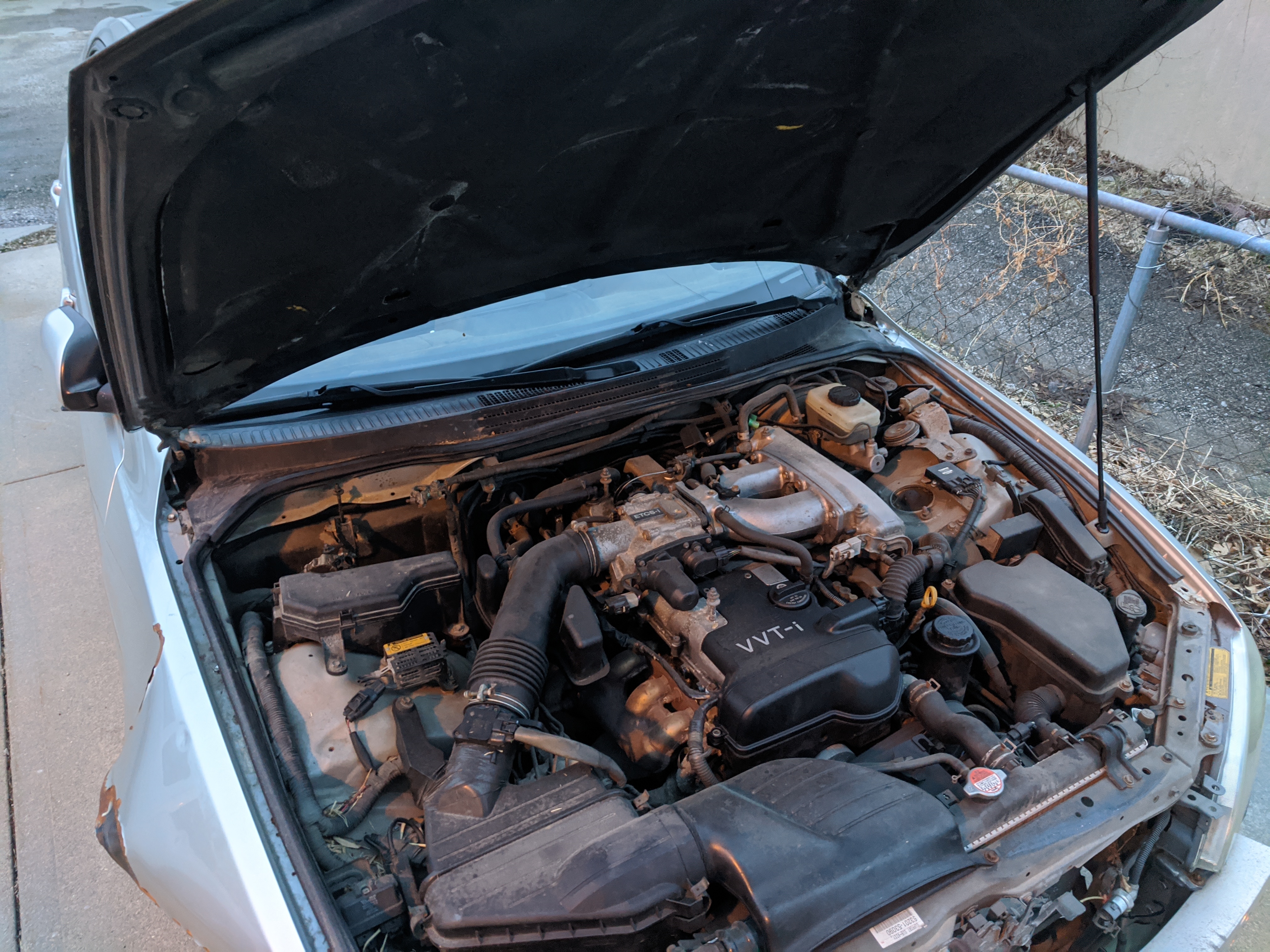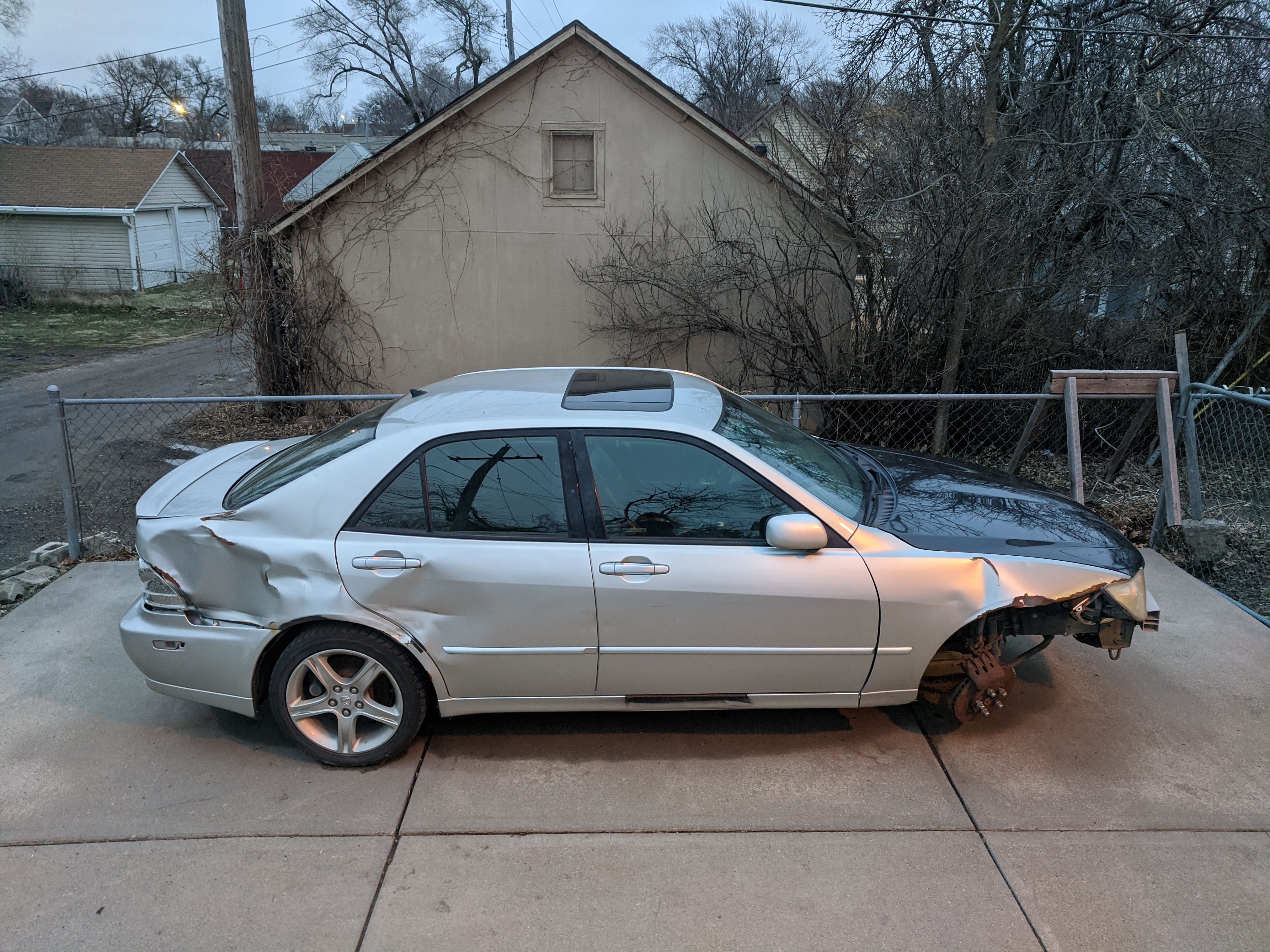 The donee… well… her head was already off and she's got fluids in all the wrong places, apparently. Original plans to slap the head back on and "see what happens" have been scrapped, needless to say. Her shirt's lifted, skirt dropped, drive-shaft removed and ready for uh… surgery.